MUSIC VIDEO TEASER
Cruel Summer
TUNE IN!
Sneak Preview
Here it comes: The first sneak preview to one of the hottest tracks from the debut album MIAMI NIGHTS by PACHANTA 🔥
– listen to the snippet from CRUEL SUMMER!
PACHANTA
THE EURO LATIN-POP DUO
The new music duo PACHANTA revives the greatest hits of the 80s in a completely new sound and brings them back with Reggaeton beats and Latino sounds… into the future!
With star producer Stard Ova (Diamond Award-Winner) PACHANTA not only covers the songs of the 80s on his debut album "Miami Nights" – but invents a completely own soundstyle….. the EURO LATIN-POP.
Maibritt, called Britt for short, from Vienna was chosen as the female singer of Pachanta from over 600 applicants. Her voice and unique talent make her the perfect lady to sing alongside singer Cristóbal. He is the male voice of PACHANTA. Cristóbal has already won the casting show POPSTARS in the past and can be heard as a singer in many songs of well-known artists such as in "Bachata" by Kay One.
RTL Germany
TV documentary
TV documentary by RTL, aired on 16th April 2021 about the casting of the female singer for PACHANTA. RTL is one of the largest TV stations in Germany. (Part 1 of 3)
TV documentary about the PACHANTA casting, aired on 16th April 2021 on RTL Television Germany (Party 2 of 3)
TV documentary about the PACHANTA casting, aired on 16th April 2021 on RTL Television Germany (Party 2 of 3)
THE HIT PRODUCERS
The people behind PACHANTA
Meet the companies and people who are on fire for Pachanta and who burn for the success of Pachanta with a lot of creativity and experience!
Maibritt
Female Lead Singer
MAIBRITT, called BRITT for short, comes from Vienna and prevailed at the PACHANTA casting against more than 600 competitors. She has Italian roots and could already be heard as a singer on TV and radio at the age of 15. After four pop-slager songs of her own, she has now embarked on a new journey as the Lady of PACHANTA 2021…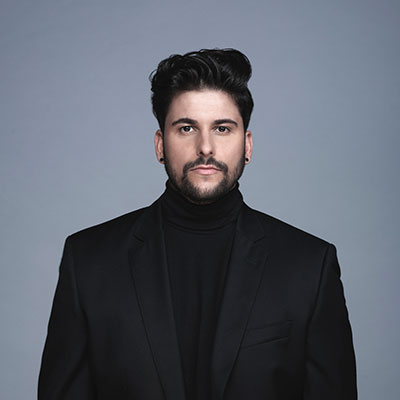 Cristóbal
Male LEad Singer
CRISTÓBAL is not just an extremely experienced professional singer, he also plays guitar and piano! In 2007 he was one of the winners of the casting show POPSTARS. In addition to his own songs, CRISTÓBAL has already participated as a singer in many successful productions, such as "Bachata" by Kay One.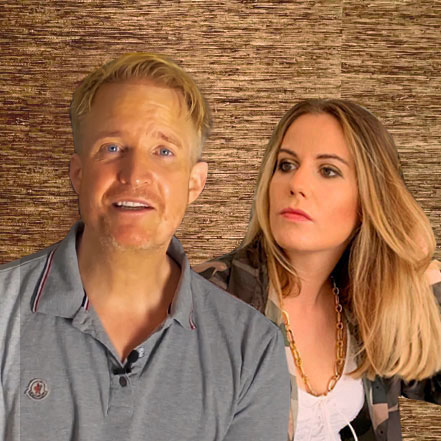 TANJA & MANUEL PIELKA
REcord LABEL & BOOKING AGENCY
Besides their leading European booking agency MPM MUSIC with more than 200 artists and bands, TANJA & MANUEL PIELKA have founded the new label Montania Empire Records (Universal Music). From them comes the idea and the concept of Pachanta.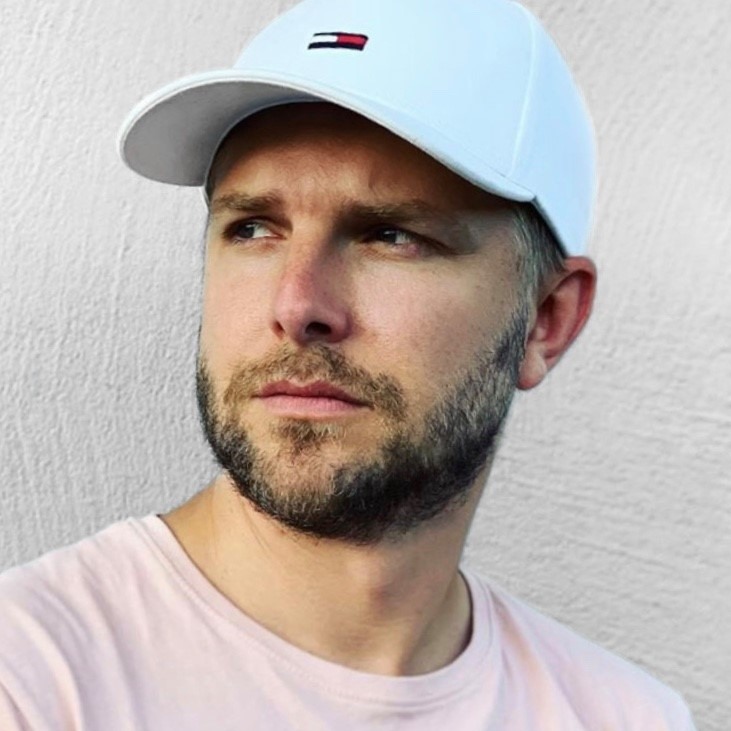 Stard Ova
Music Producer
As producer of stars like Kay One and Pietro Lombardi, Boris Fleck, better known as STARD OVA, was awarded several times platinum for his music and even received the very rare Diamond award (5-times platinum for one title)! With Pachanta he founded the whole new style of Euro-Latin-Pop.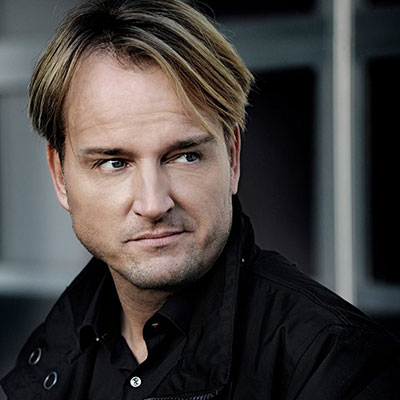 MARKUS KRAMPE
Musikmanager
The event and music manager MARKUS KRAMPE has already led numerous artists to success and made stars out of them. Every year, millions of visitors celebrate at his events – when this is not prevented by a pandemic. In 2021, he wants to repeat this with Pachanta.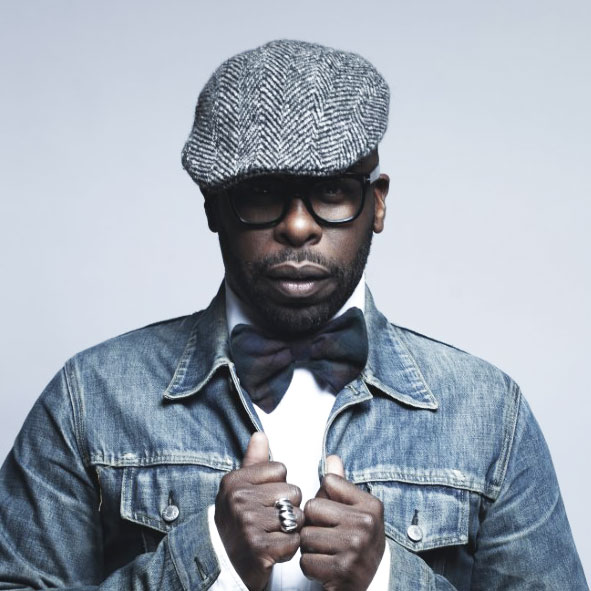 Marvin A. SMITH
Choreograph
We are proud to announce that we could win the legend MARVIN A. SMITH as Creative Director Dance & Performance for Pachanta!
He already worked with international world stars and show giants. Helene Fischer, Yvonne Catterfeld, Anastacia, Ellie Goulding, No Angels…. Marvin captivated them all with his unique talent for conception, training and realization of a spectacular show performance!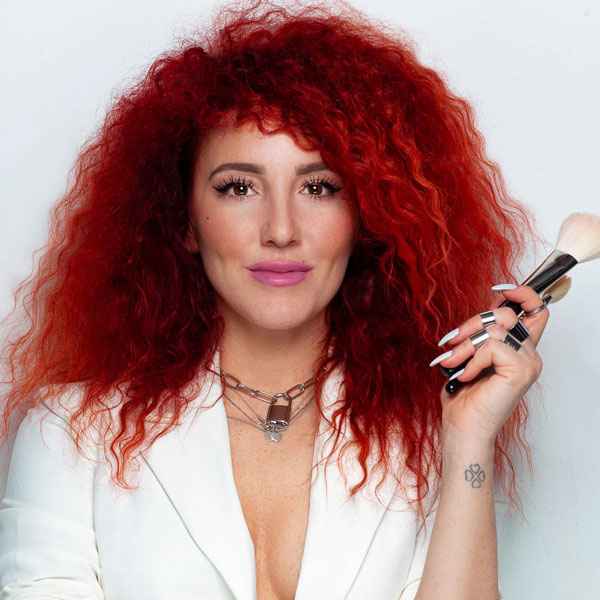 ANELIA JANEVA
STYLISTIN & FOTOGRAFIN
As a photographer as well as hair and make-up artist Anelia provides
for exclusive artist appearances. She has already worked with stars such as Rihanna, Katy Perry and Helene Fischer. At PACHANTA she is looking forward to her task at the BIG FINAL Workshop in the area of "Styling & Outward Appearance". She will advise the finalists in their styling and do the first photo shoot with the top finalists and Cristóbal.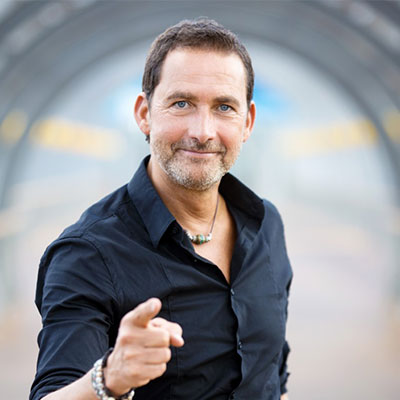 MARKUS SCHÖFFL
DANCE TREND SCOUT
The Euro Latin Dance is coming! Pachanta brings a new dance style to the dance schools. MARKUS SCHÖFFL – former jury member of TV-Shows like LET'S DANCE and ADTV-Dance Trendscout about the new PACHANTA- Dance. The EURO- LATIN DANCE will be available to learn in all German ADTV dance schools to coincide with the first single release of Pachanta!
PACHANTA – THE EURO LATIN-POP DUO
The 80s are coming back…
back to the future!
Hamburg-based music manager Manuel Pielka fulfilled a childhood dream this year: as a fan of the "Back to the Future" film series, he recently swapped his Porsche 911 for a DeLorean. Unfortunately not a flying one – and
without a built-in time machine. But it's a bit like the cult movie "Back to the Future": The 80s are coming back. But nothing stays the way it was back then.
The 1980s have shaped pop culture like hardly any other decade. The influences can still be felt today: many series and films are returning right now as remakes or sequels. Pop stars like David Guetta, Sia, Miley Cyrus and Dua Lipa are currently trimming their hits to the syntie sounds of the 80s. But the 80s are not only back in music.
are back. Even PC games and old consoles like ATARI, SEGA MEGA DRIVE, COMMODORE C64 have been relaunched as retro versions. People are pining for the good old 80s.
Manuel Pielka has been successful as a booking agent in the international music business for several decades and in the course of his career has led well-known artists & bands such as
Destiny's Child, Puff Daddy or R. Kelly on German stages. The company MPM MUSIC, managed by him and his wife Tanja, is now one of the market-leading booking agencies in Europe with over 200 artists.
Euro-Latin-Pop:
A new music styleMusikstil
for a new pop duo
Especially the artists and live acts of the 80s & 90s are more in demand than ever. And so Manuel Pielka's passion gave birth to an idea… The greatest hits of the 80's are to be revived in a completely new style of music: Euro-Latin-Pop not only brings back the songs of the 80's – but brings them into the future with Reggaeton beats and Latino sounds.
For this purpose, Manuel Pielka and his wife Tanja founded the record label MONTANIA EMPIRE RECORDS and won multi-platinum music producer Stard Ova for the project. With his productions, artists such as Pietro Lombardi,
Kay One and Leon Machère celebrated their greatest successes this year.
Music Manager Markus Krampe is ready
Party king Markus Krampe usually organizes events with 1 million visitors per year. Among other things, he has also been working with celebrities such as Lukas Podolski for many years. With his contacts in the music industry and media scene, Markus Krampe wants to make
"Pachanta" to a real brand. Last year, the event manager had to cancel all major events due to Corona. Then his former protégé Michael Wendler let all deals fall through and drifted into the realm of conspiracy theories. This meant the end of the collaboration for Markus Krampe – and so he now has time and energy for something new.
German TV station RTL accompanies the rise of »Pachanta« with a documentary
The German television station RTL will accompany the new duo from the formation of the band to their first live performances. The production of the first album, shooting of music videos, choreography trainings: In the first year of a new music project there is certainly no boredom!
Wanted: Singer with salsa in her blood
But the duo is not yet complete: Singer Cristóbal is already fixed as the male voice of "Pachanta". The singer has already won on "POPSTARS" and can be heard as a singer in many songs by well-known artists, e.g. in "Bachata" by Kay One. The female part of "Pachanta" is still to be filled! Booking agent Manuel Pielka explains: "We are looking for a talented female singer between her early twenties and late thirties who fits the idea of "Pachanta". A personality for whom "Dirty Dancing" is not just a movie title and who has "that certain something" in her voice."
Instagram videos instead of casting
Anyone who wants to take off alongside Cristóbal with "Pachanta" could apply with a video via Instagram from mid-December 2020 to mid-January 2021: With an individual performance of the 80s hit "Self Control". Star producer Stard Ova provided a demo tape and an instrumental version specially produced for this purpose. More than 600 female applicants participated, sending videos of their "Self Control" via Instagram. A team of industry professionals (managers, artists, producers, record labels) finally selected 15 female singers who qualified for the BIG FINAL.
In the BIG FINAL, the 15 best female candidates are invited to a WORKSHOP in the recording studio. There they will work with experienced professionals from the music and entertainment industry on their singing, dancing & performance, external presentation & styling, communication & empathy. The workshops will then decide who will be the SENORITA, who together with singer Cristobal will become the duo PACHANTA!
RTL accompanies the new duo, from the studio production of the new album "Miami Nights" to the shooting of music videos & choreography training to the first big live gig! 
Who has what it takes to be a Latino queen? We bring the 80s back into the future with Euro-Latin-Pop! All info is available on pachanta.com and on instagram.com/pachanta_official